The world of ingredient automation is always evolving. You don't want to waste your budget on equipment that will be outdated as soon as you make a change in your process. You need equipment that can evolve with you.
At APEC, we understand your needs. We've been listening to your frustrations and we've developed a new control system that not only makes ingredient automation easier right now – but easy to modify in the future.
The BatchBox
Your business and industry are constantly changing. You don't want to get tied down to a technology that will soon be outdated. That's why we engineered the BatchBox, the first system that is not only easy to set up and operate, but simple to adjust to keep pace with changes in the future.
This industrial, computer-based system is designed with open architecture for easy integration with most brands of scale instruments. We understand the frustration at being held hostage for parts or obsolete PC boards. That's why we use off-the-shelf industrial PCL components – so you don't have to worry about finding spare parts.
BatchBox Features
We've integrated several smart features into our ingredient automation system to help you maintain control of your inventory and process:
Mixer control
Metered liquids into the mixer
High/Low speed control for ingredient feeders
Hundreds of formulas
Inventory management
On-screen graphics of the process
Ethernet communications to management computers
Hand add verification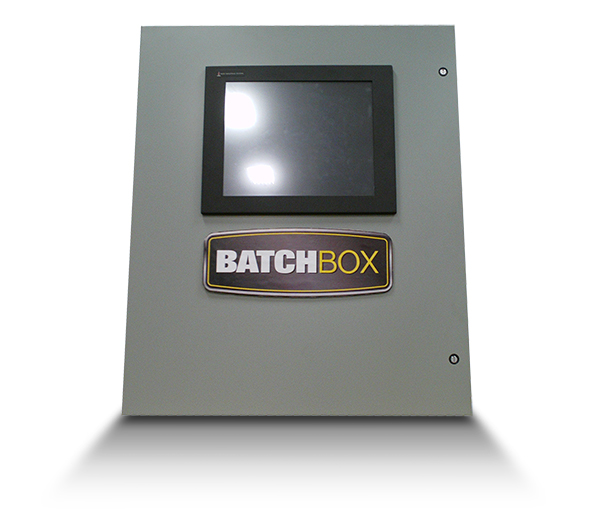 Worry Free Ingredient Automation System
Our automation systems allow for the control system to automatically make sure the proper amount of ingredients are measured into each scale. Our systems also ensure the material is transferred to the mixing operation properly. You don't have to worry about mix time or the transfer of ingredients. It's all taken care of for you.
Safety and Inventory Control
We understand safety is a crucial element of your operation, and our barcode scanning and lot tracking systems make sure the safety of your products is maintained.
There's no guesswork when it comes to your inventory when you use APEC ingredient automation systems. The BatchBox comes with complete inventory control so you always know the ingredients you have on hand – and you can keep track of the products you've already produced.
Easy Operating System
There's nothing more frustrating than a complicated operating system, where changes require too much effort. The BatchBox is easy to use, and requires no programming. After asking the operator a series of questions about the number of scales, metered liquids, ingredients, and mixers, the BatchBox sets up the graphic screen and I/O with the correct configuration.
That's it. Think of the time and energy saved from not needing to deal with custom programming. Not only that, but if the system changes later, the operator simply repeats the process with the new information.
We're confident the BatchBox will help your process become more efficient immediately – now and in the future.
Ingredient Automation System That Easily Integrates with Other Equipment
One of the key elements of effective ingredient automation is a batch control system that can easily integrate with different equipment. Combine our ingredient automation systems with our Mistcoater liquid applicator, mass flow, and volumetric metering systems for consistent and accurate blending in a continuous-flow process.
Contact Us to Learn More About Our Ingredient Automation Equipment!
Talk to us today about your specific needs. We'll help customize your ingredient automation system to your company's needs.